Different Ways to Get Your Kitchen Cabinets Designed This Year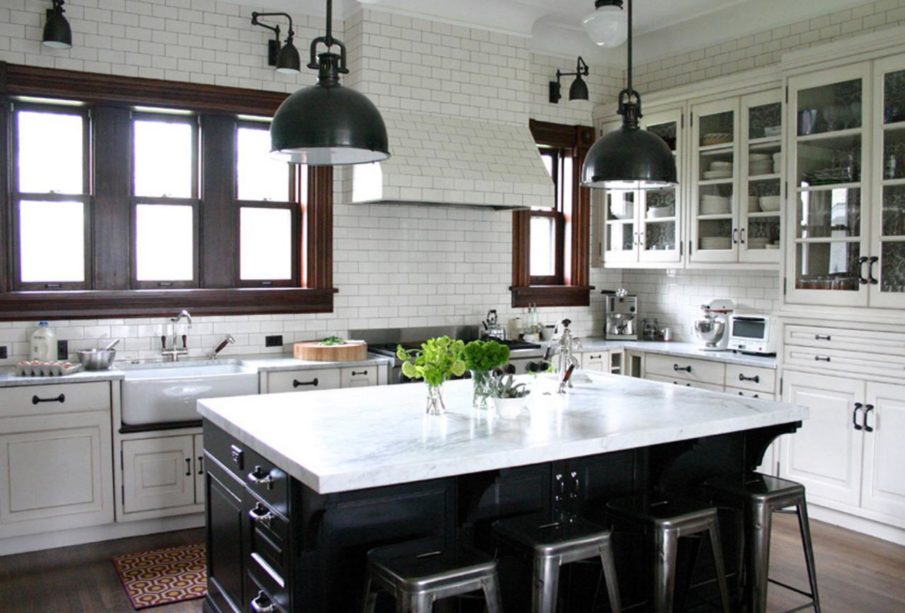 If you're thinking about remodeling your home and kitchen, then do not leave out your Cabinets. Kitchen Cabinets can drastically change the look of your kitchen without any hassle and a big hole in your wallet. You need to match your Cabinet with your flooring and countertop, which will give you a feel of freshness and serenity. Choose your style of design, color, material, and features. Here are some ways you can remodel your Kitchen Cabinets this year:
Open Shelved Kitchen Cabinet:

People use to store their kitchen supplies in any empty space on the shelves and lock them up. That's all in the past now. Open Shelved Kitchen Cabinets are the new trend now. Now remodel your kitchen with bold, beautiful minimal industrial design with open shelves, making them more attractive and engaging than your normal shelved ones. 

Shaker Kitchen Cabinet:

They are simple, easy to work with and we all have seen them in our lives which gives it a bit of nostalgia. They are a modern retake on the old traditional kitchen cabinets with sleek square raised cabinet doors and can fit perfectly with any style that you want.

Colored Kitchen Cabinets:

Customizing your kitchen to your desired style and color has never been this easy before. Choose from a wide range of colors and designs like Blue, Grey, All white, or natural wood colorings. You can also go for a minimal monotone look or a two-toned modern look. 

Natural Wood and Wood Grained Cabinets

: Nothing is more heart appealing than the freshness of nature, and as we start embracing a more industrial and raw look for our kitchens, natural Wood Cabinets are on the rise. They are usually made from Natural Light Wood like oak or pine, giving them a rich bright color with minimal designs. You can also go for Wood-grained cabinets for a better-customized look.

Glossy and Matte Finished Kitchen Cabinets:

Acrylic-surfaced Kitchen cabinets are the staple look for industrial design. We all have seen them in large restaurants or hotels. They give you a feel of professionalism with minimal hardware and yet look sleek and stunning. Matte-finished or Chalk painted kitchen cabinets are also a great choice as they are easy to use and set, giving you the freedom of doing it yourself as they are easy to work with. 
Kitchen Wholesalers cabinets will ensure you the right look for your Kitchen as you have always wanted.