How to Create a Comfortable Work Environment at Home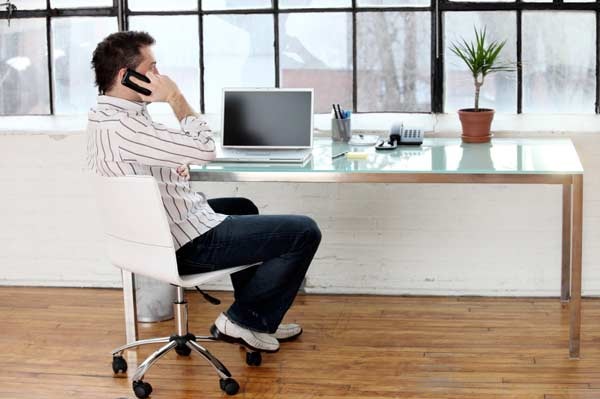 An office is a designated place for work; therefore, your employer provides you with everything that can facilitate your work environment. But sometimes due to unforeseen circumstances like the 2020 pandemic, you must resort to working from home. There are a few things you can do to create a comfortable work environment at home.
Separate Workplace
If you don't want to be disturbed and distracted while working remotely, then make sure to separate your workplace from the rest of your house. This doesn't mean that you must invest in creating a home office, but instead, you'll be isolating yourself from your family during your work hours. Less interaction between you and your family will help you stay focused on your daily tasks.
Buy an Office Chair
Most people working from home complain about back pains and body pains because of working in a slouched posture. They either sit on their bed or on the couch with their laptop and files to do their work which seems comfortable in pretence but is bad for your body. Keeping this in mind, you must buy an work smart office chair that can cushion your backbone and help you keep your body upright.
A simple search like "office chairs for sale" in a search engine can present you with thousands of results to choose from. There are chairs with armrests and without armrests as well as leather chairs for sale along with several other options that can appeal to your unique requirements. Different people have different needs, and since an office chair is a long-term investment, therefore you must consider all the pros and cons of the brand you are buying.
Suggestions:
Buy an office chair that is:
Adjustable
Easy to clean and maintain
Convenient to move around and preferably has wheels.
Resistant to corrosion and rust
Invest in a Writing Desk:
People don't usually see the need for buying a writing desk when they have a dining or coffee table in their house. Different table types have different purposes, and although you can use them however you want, the comfort and usability a writing desk provides in a workplace are still more suitable for the task than any of the other table types.
Suggestions:
Buy a writing desk:
Compliments your height
Has a robust structure
Has drawers for storage
Easy to manoeuvre around
Keep Everything Within your Reach:
One thing that can hinder the productivity of the people working from home is not having everything they need within their reach. They'll have to get the charger of their laptop from another room, and in the process, they can get distracted. Before starting your working hours, make sure that everything that you might need to facilitate your work from a coffee refill to a water bottle is right beside you.
Conclusion:
Creating a comfortable work environment at home is imperative if you want to make the most out of your working hours. Buying an office chair and separating your home office from the rest of your house can help you do the job efficiently.