Consider these Tips for Successful Pool Construction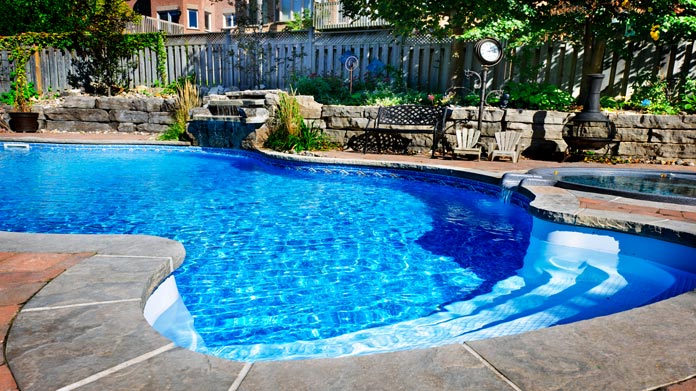 A swimming pool is a luxury that not everyone can afford. If you have decided to construct a pool in your home, choosing a pool construction company is a new experience. Your choice of company will determine the success of your project so you want to be diligent in picking a pool builder with the skill to deliver quality outputs and finishes. When building a pool, here are some tips to help ensure the success of your project:
Be Aware of the Costs Involved
Building a new pool is quite expensive, so you must be aware of all the peripheral costs involved. These include extra costs pool fencing and landscaping. Make sure your chosen builder is equipped to provide you a detailed break-up of costs involved and recommend extra services when necessary.
Choose the Right Pool Design
Successful pool builders have the technical knowledge and expertise to deliver pool designs that match your backyard layout and home décor. But, they should also be willing to consider your design preference. Get a sample design from the contractor to determine if it meets your requirements. The right pool design takes the construction site and the climate conditions into account. The right contractor can walk you through the options and help you make the right choice for your space.
Pick an Experienced Contractor
Although pool construction can cost a significant amount of money, you could cut some of the costs involved by hiring the right contractor. With an experienced contractor, you don't have to worry about replacements that could cost you even more. Constructeur Piscine De Mone recognizes the importance of structural integrity and building dependability when doing their work. They look to protect their reputation so they ensure safe and durable workmanship. Also, they offer a home warranty insurance certificate for their work.
Think Long-Term
As the temperature rises, the quick installation times of vinyl-lined or fiberglass pools can be tempting. However, if you are looking for a durable swimming pool customised to suit your vision, the longer installation time of a concrete pool is worth enduring. Make sure to consult with your insurance provider about extending your home policy to your pool or spa in case of damage.
Consider the Extra Features you Want
In terms of building pools, underwater lighting, dynamic jets, and cascading waterfalls can create the ambient atmosphere you desire. Consider the extra features you want for your pool before you build as they will increase your initial budget.