Four Factors to Consider when Buying Office Furniture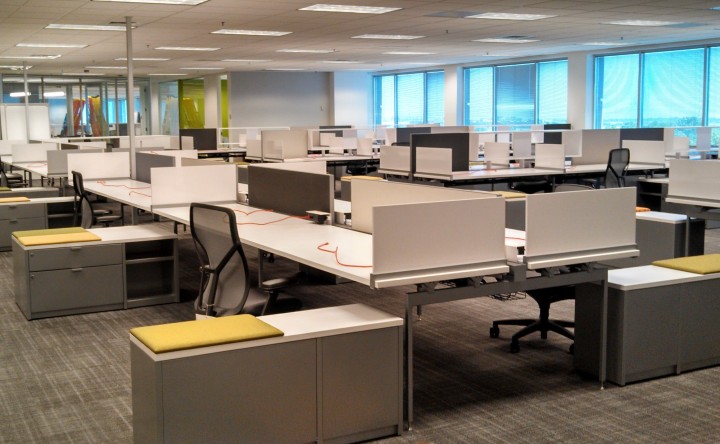 Buying new office furniture can be a major decision as it contributes to and supports your staff's wellbeing and comfort. Also, it affects office productivity. This makes it important to choose the right furniture. Before you spend days or visiting furniture shops or browsing the internet for pieces that everybody can agree on, make sure to keep in mind some important things. These include the following:
Budget
Although price is not everything, it is usually the main thing to consider. You must spend every dollar wisely. Before you purchase office furniture, think about the cost. Consider the amount you allocate for every piece you need, the number of items, and where you can compromise on aesthetics for superior functionality. By having an idea of how to allocate your budget beforehand, you can narrow your choices down without compromising quality.
Ergonomics Needs
Your employees will sit and work most of the day, so you must offer them a comfortable chair and desk. Also, ergonomic chairs and desks make working easier and more comfortable. Pay attention to ergonomics consideration such as contoured seats, adjustable seats and armrest, and lumbar backrest supports. Moreover, you can also style your office interior layout to allow for easier communication and collaboration. Cime Décor office furniture experts are available to help you with choosing an interior design for your office. They understand how important it is for your employees to use comfortable and functional pieces of furniture.
Functionality and Flexibility
Often, it is best to invest in office furniture that has multiple functionalities. Balancing functionality with price will let you get more for your money. For instance, you will want to buy desks with storage for files or drawers that are easy to access and offer enough storage capacity. Can your employees stretch and move their legs freely under the desks or tables? Also, consider if you really need a certain piece. For instance, does your workspace need cubicles or it can function with an open-office layout?
Your Office Space
You will want to buy furniture that fits your office space. But, you don't just consider the overall dimensions. Installing big pieces of furniture will do more than just taking up a big chunk of space. A cramped office makes employees unable to move around freely or easily.
Before you purchase any office furniture, walk through the spaces and visualise the layouts. Consider the location of the phone jacks and electrical outlets and determine the best places for desks. Does a room have enough light or need some lamps? The bottom line is to offer your office the right furniture and leave enough room for your staff to be comfortable in.