How to make the most from your small dining room?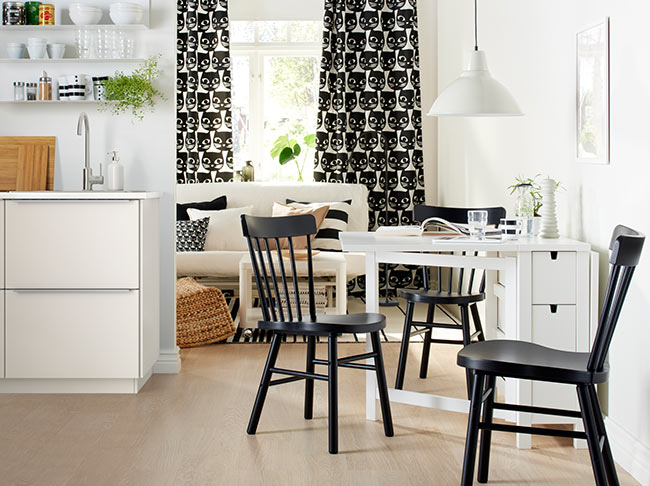 Making the most of your small space dining room can often be challenging. But hey, that's not impossible so you can always choose it. Decorating your small space is all about choosing the right colors, placing the furniture in a certain way and so much more.
Since most people are not aware of how to do it, you can try out different procedures. Therefore, we bring to you some of the best ways to make the most of your small space dining room.
Not everyone is lucky enough to have a big space for their dining room, especially when they are living in an apartment. If you want to have a proper dining area, you can get your hands on a sleek table that can be folded. These foldable tables allow you to put it out during your mealtime and then eventually remove it once you're done.
If your living room or dining area doesn't have enough space for installing a table, you can prefer putting up a round table. A round table with a banquette can be a great way to transform your boring corner into an interesting one. The corner of apartments are usually bare and the only way to get away with it is to opt for an elegant space.
Know how to use your wall
If you have a small living space, the best way to make the most of it is to use your wall. The dining rooms are usually small in a living apartment or they might not exist. So, if you do not have a dining room, you can prefer placing furniture across a wall.
Placing furniture against a wall will not only help to increase space especially in a small dining area. Not only that, you can get your hands on foldable chairs as well. You can place them against a wall and use these chairs whenever needed.
Go for shelves instead of cabinets
Ambient Design has some of the coolest shelves for you to get your hands on. No doubt cabinets are great, but if you're looking forward to increased space, nothing can be better than shelves. Floating shelves help to save a lot of space and you can customise them as well. Comparatively, they are much more flexible storage options.
Have dual-purpose furniture
The best way to have a home office and dining room is to get dual-purpose furniture with extensive design that can suit both the purpose.