Top 5 Cheapest Places to Buy Property in Illinois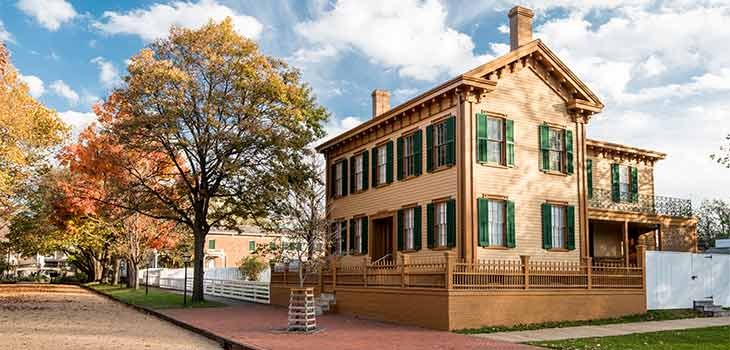 Springfield
Springfield, Illinois tops this list as the cheapest place to live, with a median home value of only $127,500. The most intriguing thing about this is that Springfield is also actually the capital of Illinois as well. As such, residents can enjoy all of the amenities – and detriments – of big-city living at the lowest possible cost. Springfield is inundated with a plethora of historical sites and landmarks, as Abraham Lincoln spent a considerable amount of time here and lived here at one point in his life. Springfield has twenty designated neighborhoods, and hosts the annual Route 66 Film Festival.
East Peoria
East Peoria rings in at number two with a median home value of $136,200. It has a lot of property cash buyers here. They are a fairly average town of roughly 23,000 people, and have average ratings across the board. Although they do not particularly excel in any one category, they do not disappoint in any category, either. They are home to a vast majority of Caterpillar, Inc facilities and offices. East Peoria features a significant number of sports and recreation facilities, and is capable of hosting a myriad of various sports teams. There are also quite a few sports bars, restaurants, and parks. It is not a significantly safe city, as it has been given a high crime rating.
Chatham
Chatham, Illinois has a median home value of $153,001, sealing its position at number three on the list. With an estimated population of only 13,000 people, the Village of Chatham is really more of a small town than a city. They have an incredible school district that is dedicated to the academic achievement of all its students. Additionally, the town is extremely close to the capital city, Springfield, at less than three miles away, and lies along the historic Route 66. They are a quaint, historical, agricultural town.
Washington
Washington, Illinois comes in at number four on the list, with a median house price of $172,900. It is described as having a very vibrant community of people who are dedicated to community improvement and involvement, and they have a higher than average rate of volunteerism. Residents report experiencing a high quality of life, with an excellent public school system and a low crime rate. The population is estimated to be around 15,000, but the town is reportedly steadily growing.
Morton
Morton, Illinois is a very cute and quaint little town of roughly 16,000, also located near Springfield. They are home to Caterpillar Inc's logistics center, and as such boast an extremely low unemployment rate. Pumpkins are very important to the residents of this city, as they are known far and wide as being the "pumpkin capital of the world." Every year, the town hosts the annual Morton Pumpkin Festival. They also claim that 82% of the world's canned pumpkin is produced here, although that is speculative. Their median home value is $192,900.