Top Design Trends to Make Your Restaurant Stand Out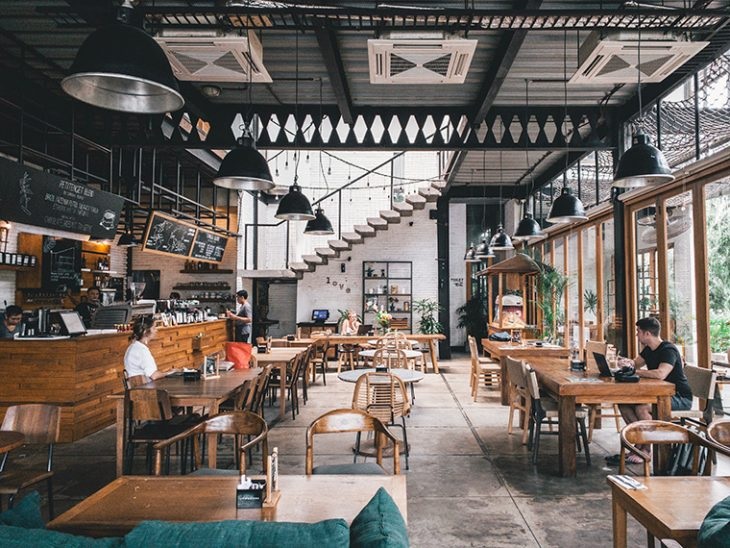 If you want your restaurant to stand out, you must keep up with the trends. Even though they are always changing, they help you create a good impression and attract the right customers. Here are a few top trends to help your restaurant stand out.
Easy Food Pickup
Customers are always looking for the ability to pick up their food efficiently and quickly. With the increased popularity of mobile ordering, customers can place their orders on the phone and find them ready when they get to the restaurant. They can find their food on designated counters. Restaurants are no longer obligated to provide large seating areas.
Slashie Restaurants
These are a wave of restaurants that feature various concepts under the same roof. They give customers access to a variety of options and allow restaurant owners to maximize profits. Since these restaurants are busy for most of the day, the owners can make lots of profits. Customers can get everything they need in just one visit. The restaurants may be in the form of full-service restaurants or small operations like dessert shops, coffee shops, or bakeries.
Rooftop Dining
Many customers love the idea of eating outside. They get to enjoy their food along with beautiful views. The experience of rooftop dining has increased thanks to the development of tall buildings. They provide a cool atmosphere and beautiful city views.
Restaurants are using fireplaces, plants, and blankets to improve the coziness of outdoor spaces. They are providing interesting views to make their guests comfortable.
Immersive Experiences
Customers are constantly looking for immersive dining experiences. Instead of being a part of your night out, restaurants now strive to be the entire experience. They appeal to all senses and create a unique experience with every visit.
You can promote immersive restaurant experiences by using activities that trigger emotions.
Themed restaurants are great at creating lasting memories and evoking emotions. Customers want unique experiences. Whether you choose to use unique drinks, unique décor, or an opportunity to dine in the dark, ensure that it is something your customers won't forget.
Resimercial Furniture
Resimercial furniture is a combination of commercial and residential furniture pieces. Many restaurants are using this furniture to create a homely feel and stand out. This furniture lets your customers know that you aren't part of a chain. You can create the look by using furniture of the same shape but different colors. Alternatively, you can use different shapes but the same color.
Texture
Restaurant interior design has been experiencing a significant shift in texture. There is now a bigger emphasis on layering various finishes and textures. You can play around with texture by incorporating textiles, lighting, and furnishings. Plush textiles, for example, can be paired with wood flooring, metallic lighting fixtures, and bold patterns. Consider the artwork, décor, floor, and light fixtures.
If you need help designing a restaurant that meets your needs and maximizes profits, consider getting the help of Dawnvale. The experts will work with you from the start of your project to the end.