Granite Kitchen Countertops – Why Should you Have One in Your Kitchen?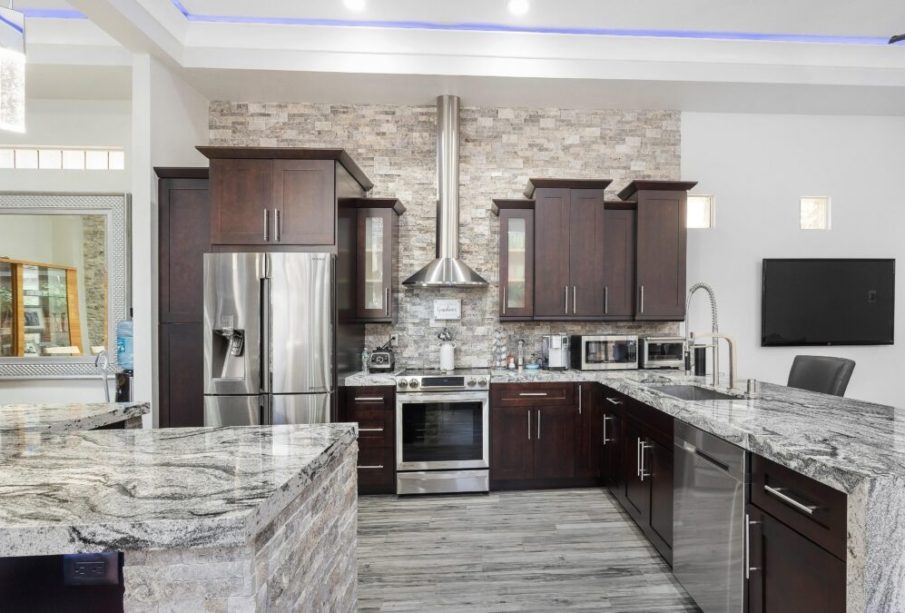 Kitchens are but naturally the most loved room in a house. Which is why there's always so much focus given to kitchen renovation. And when talking about renovation, it's impossible to not make a mention of kitchen countertops. That's because kitchen countertops:
Lay out the entire theme of the kitchen.
Define how well structured the area is.
Are responsible for kitchen hygiene.
Which is why the choice of kitchen countertops matter the most. And, when it comes to the safest choice for kitchen countertops, it's granite that wins the race. Trying to figure out why? If yes, just read through the benefits of granite countertops listed in the guide below.
Granite Countertops are Highly Affordable
Yes, there are different materials that can be used to make countertops. But, it's granite that's the most affordable amongst its peers, quartz and marble. So, if you have an inflexible budget for renovation, granite countertops will be the best picks.
Granite Countertops have a Spectacular Variety
When it comes to texture and finish, nothing can beat granite. Some of the most spectacular ones that you can buy at comptoir de Granite au Sommet are listed below.
Ivory Gold
Beige
Red Dragon
Brown Kodiak
Antique brown
Juparana Arandis
Grey Brown Tan Brown
Black blue pearl
Black Marinace
Blue Macauba
Granite Countertops are Durable
When sealed properly, granite countertops can last for even 2 decades without the need of touch-ups. Which is why you should trust only a few elite companies like Granite au Sommet since they use the latest technology to seal the countertops that they manufacture and supply.
Granite Countertops are hygienic
One of the better qualities that put granite countertops ahead of most other types of countertops is that they are non-porous. As a result of which:
They do not absorb any kind of solution whether it's from vinegar or any other kind of spillage.
They do not attract flies since they do not develop stains.
They do not allow bacteria and germs to accumulate on their surface
So, precisely, they make kitchens hygienic.
They are Scratch Resistant
Granite has a hard and scratch resistant surface that is also:
Heat resistant.
Moisture resistant.
Abrasion resistant.
All these features add to the lifetime of the countertops.
They are Easy to Maintain
Since granite doesn't stain at all, it's pretty easy to clean. You can simply dry wipe it with kitchen rolls or use a moist cloth to mop it from time to time.
On a parting note, granite countertops at firms like Granite au Sommet come with a 15-year seal warranty. So, having them installed in your kitchen is a good idea if you want your money invested the right way.