How is the All-Natural Look the Answer to Your Kitchen Renovation This Summer?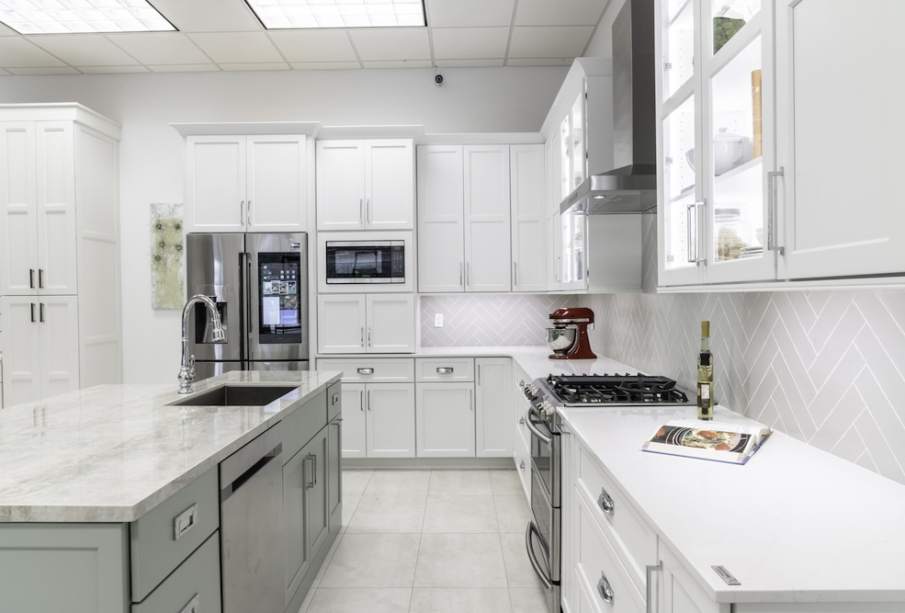 You might have wanted an all-white kitchen for a pretty long while now but something doesn't just click. If that is the case, we will always encourage you to go all natural with a wood cabinetry look and feel. Natural kitchens of today are beautiful, contemporary, and pretty unexpected. We are listing down tips to rock the décor.
If you aim for contemporary design aesthetics, definitely go for clean-lined cabinets with minimal decoration.

If you want to stick around richness or elegance, go ahead with dark wood tones. You can complement it with lighter color kitchen decors.

Lightwood would bring out your effortlessness.

Deep black with white pieces will showcase beautiful dual-tone color contrasts.
You can also choose among:
Contemporary cabinetry
This can be picked in various tones of the same color, ranging from the darkest to the lightest. The grainy woody elements give the kitchen the contemporary feel that it deserves. Pairing it with the lightest wooden flooring will make the ultimate backsplash.
Dark cabinetry
This will help you make an impact through your kitchen. The walls can be kept pretty low in this type of modification. These kitchen cabinets can be taken up to the ceiling and that is what creates a sense of drama. The richer and textured the wood is, the more dramatic will your décor appear.
Contrasting cabinetry
This will be the best to play around with if you are keeping your island entirely wooden. You can tick or play around with lightly textured or maybe white contemporaries to blend in the colors well. The dark wood central attraction will bring in a heavy texture while the rest of it will provide a brighter undertone to the entire setup.
Light cabinetry
This is the best way to incorporate a minimalistic and natural idea into your kitchen. With the wood tones being extremely light and soothing, you can always complement it by using beautifully structured and placed large white tiles on the rest of your kitchen area.
With the wood being available in various textures; bold, neutral, smooth, veined, light, dark, or everything in between, choose and settle for the ones that your heart yearns for. You can also look up the web for some tantalizing ideas and Rénovation cuisine Vima is going to be your next best décor partner for all your unique kitchen needs.